Head on over to
Julie's
place, she's not feeling too well, pick up her button, post your letters, and link up. Doing so will surely guarantee her instant wellness, I just know it!!! This one's for you
Julie
!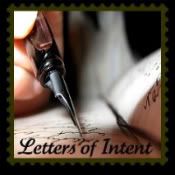 Dear glass cake pan,
Did you have to fall on my foot??? It hurt so bad and it still hurts and I look like an idiot at work with Girlkid's electric blue sports tape on my foot and sandals when it was 40 out this morning. Not too mention these sandals are white, which apparently gives others permission to tell me that I'm breaking EVERY southern law in the universe by wearing white shoes after Labor Day and before Easter. I happen to think that is a very stupid rule and I break it often, but today, I just don't have the engery to be funny about it to people. I have pain, I'm tired, and I just can't be pleasant about it.
Sincerely,
Hurting Aunt Crazy
Dear work wife,
DID YOU READ MY BLOG???
p.s. I'd rather be BS than Puddin...just sayin!!!
Love,
Work Wife Aunt Crazy
Dear work husband,
What you did to me yesterday was just mean, MEAN. I mean, it was funny to answer the phone and hear that siren blaring and I immediately knew it was you and I waited for you to speak to me, but you just hung up. So NATURALLY when my phone rang IMMEDIATELY after you hung up on me, I thought it was YOU, and when the voice on the other end just said hello and sounded a lot like you, and I said "kiss my ass" and the poor man on the other end of the line just sat there in silence, and then I had to say hello and he told me my boss had instructed him to call me about something, I could have fucking died right there on the spot. Now, I realize this isn't entirely your fault but you know how I roll, so take your "thunder" and shove it because I was playing with you and you made me look like an ASS.
p.s. It's ok though cuz I still heart you no matter what!!! Even if you have most likely found a REAL wife, I'll still heart you but only if I'm invited to the wedding.
Love,
Work Wife Aunt Crazy
Dear Uncle Bubba,
I love you, I really do, but it's NOT NICE to laugh at me when I'm injured. It's really not nice to not help me to the front door to smoke a cigarette when I'm in pain and it's just downright mean to tell me I don't need it since I'm hurt. You forced me to yell at you that I wanted the damn smoke to help with my damn pain. It was really even more mean when you laughed at me more when I asked you to help me limp to the bathroom so that I didn't pee on myself. It was just plain awful of you to laugh at me trying to hobble by myself to the potty. For future reference, it's not right to laugh at people when they hurt, the nice thing for you to do is be symapthetic. ok???
Love,
Aunt Crazy - your real life wife