Click the button to read
Julie's
letters and other bloggers letters...it's fun times y'all...get to clicking!!!
Well, after you read my drivel, of course!!!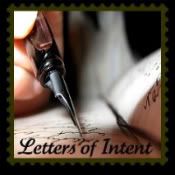 Dear self,
Let go of the mean, bitchy shit...it's getting old FAST! Bring the CRAZY back soon...PLEASE!!!
Dear followers,
I heart you, can you comment more???
Dear commentors,
Thank you for commenting...I heart you!!!
Dear coworkers,
Grow some balls will ya???
Dear coworker that just got that bad ass promotion,
The seeds have been planted and I know you know this and I know it's a tough job for you even though you wanted it and I know I'm a needy bitch and I know you haven't even gotten settled into your new office yet, but PLEASE PLEASE PLEASE do everything in your power to grow those seeds that have been planted, cuz I need you and you need me and we all need this to work out the way I want because if I want it then it's right cuz I am always right *just sayin* oh and if you DO become my boss, please remember that I must have a long lunch with my work wife every day, I must wear capris and flip flops every day, sometimes I need to come in late and leave early, and sometimes, I need to just not come to work at all BUT please also remember that no matter what I am the best at what you need and that is why you need to grow those seeds because no matter what I will be the best employee ever and I will do a damn fucking good job and you know this I know you know this so hurry up PLEASE and also remember it has NOTHING to do with the fact that I just wanna get back to my work home and my work wife and my work husband and it has everything to do with my ability to be the best for the job you need to create specifically for me to do.
GO PEOPLE, go click the button and read more letters.
p.s. I know that last thing there isn't a sentence or a paragraph or anything correct but it's my damn blog and my fucking letter and I can write it how I want *just sayin*
p.s. AGAIN I think like that and I talk like that, don't you wish you could talk to me in person?
p.s. AGAIN AGAIN On top of talking and thinking like that I have a very loud voice and I am very animated and I talk with my hands A LOT...don't you wish you could be ME or at least be around me???
WHY ARE YOU STILL HERE???? I said go click the damn button and read more letters...