It's time for Caption This, brought to us by Big Mama Cass! I'll post a photo below, you caption it in the comments, then click the button to caption Cass' and other bloggers photos. It's fun, just do it, you'll see!!!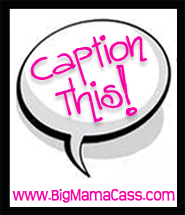 Remember
this
? Well, LOOK at the boy now!!! He's graduated high school, a full year early, and he's on his way to becoming the man I know he's capable of being. His mama is a great friend of mine and she's proud too!
He will be ok!
This is what I was looking at while the ceremony was going on. I'm so proud of him, my heart just BURSTS!
I made a fool of myself running up the side of the aisle to get this pic and damned if it didn't come out not so great but it is what it is!