If you are here from Friday Follow, welcome, take a look around, the archives are down below on the right side of the screen, read some posts, make some comments, and make yourself right at home!
To my regular readers, click the link, this is a GREAT Friday Follow, it involves meeting bloggers and getting to know them, not just following for the sake of increasing numbers.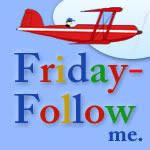 Moving on! It's Friday (I guess we kind of know that from the begining of this post huh?!?!) and it's time for
Letters of Intent
with
Julie
at
Foursons
! I've got my letters below, she's got her letters up, so click the link, read hers, read others, it's fun, just do it, you won't regret it!!!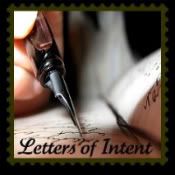 Dear self,
Quit procrastinating, write your damn paper already! Just do it!
Lazy Aunt Crazy
Dear Uncle Bubba,
When you leave for work in the wee morning hours and I wake up and I can't find you or the dog, I panic for a second. Wake me up and tell me next time, even if I am "snoring pretty good" LMAO
Panic-y Aunt Crazy
Dear neices,
We don't see you much, but we had a great time with you last night and y'all made me laugh a lot and I did tell your momma that you were giving me great blog material! LOL
Love Aunt Crazy