It's that time, time to write the letters you need to write to get that stuff you need to get off your chest, well, off your chest. They can be heartfelt or snarky, it's up to you and don't forget to click the button to go in search of the letters written by other awesome bloggers, including the
BLOG DOMINATOR
herself, Julie of Foursons!!!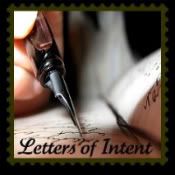 Dear headaches,
You have been coming more frequently, and while I say headache, I'm really starting to believe these are migraines. I don't like them and they hurt.
Go away from my head please!!!
Love,
Aunt Crazy whose head is still throbbing 36 hours later
Dear school clothes shopping,
I'm done with you, be gone, go away, leave me in peace...please!
Love,
Aunt Crazy
Dear bitch on the freeway this morning,
Honey, you looked kind of young to me. Your driving was awful. Put the phone down and pay attention to the road. Oh AND...slow the fuck down! For ME to tell anyone to slow down is the pot calling the kettle black, so if you were driving (or attempting to) faster than me, you need to slow down, just sayin!
When you whip in an out of lanes, cutting me off at least once causing me to flash my bright lights at you as I slammed my brakes, then slam your brakes because the cars in front of you don't want to drive faster than the 80 MPH they are already going, you cause issues in traffic, which the lovely city of Houston already has and doesn't need more of, so just SLOW DOWN!!!
Don't make me have to go all Aunt Crazy on your ass!
Love (notsoverymuch),
Aunt Crazy