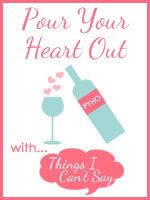 Put a fork in me, I'm done, probably burnt, actually, so maybe I just need to be fed to the dogs ;)
That son of mine, he's driving me batty, I swear. Four weeks of high school left and he's on the verge of not graduating. I've done everything in my power and then some to convince him of how important it is. I've given myself to him, physically, emotionally, financially, I have nothing left to give. So, I'm done. He can graduate or not, his choice. We have already bought everything, the ring (which he lost), the invites, the cap & gown, the only thing we don't have is pictures and he doesn't want them, so I haven't decided yet what I'm going to do there. The prom dress has been bought for his girlfriend, his tux has been paid for and picked up, prom is this weekend. IF by some chance, he is eligible for graduation, it's a simple matter of sticking the mailing labels on the envelopes and mailing the invites, if he doesn't, they'll sit in the box until I can bare to throw them away.
When can a mom say enough? When can she say I've done the best I could and I'm done?
I hope it's now, because I've had enough and I'm done.
I graduated already, with a baby, this is for him to do, not me.